From Fr. Bob to Fr. Bobby, six presidents have guided
Saint Francis through the years
Six presidents, all of them Episcopal priests, have led Saint Francis over the 75 years of our existence. Inspired by the charism of founder "Fr. Bob" Mize Jr., each subsequent president has helped navigate the ministry through challenging times and into wider areas of service. Guided by Fr. Bob's Therapy in Christ, each has sought ways to translate that notion into providing healing and hope to children and families wherever they are in need.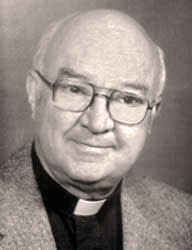 The Rev. Dr. William E. Craig (1960-1980)
Fr. Craig served in Los Angeles and Nebraska before coming to Saint Francis in 1956 to serve under Fr. Bob as assistant director. Upon Fr. Bob's departure, he became executive director/president. At that time, Saint Francis had logged 400 admissions. In 1962, Fr. Craig grew concerned about Saint Francis' limited ability to serve more children with just two facilities. As a result, he hired The Rev. N. Kenneth Yates to serve as assistant director and to expand services to help more youth, including adolescent girls. Under Fr. Craig's leadership, the 1960s and 1970s were years of expansion. He died in 2007.
The Rev. Canon N. Kenneth Yates (1981-1990)
A former parish priest and missionary, Fr. Yates first joined Saint Francis in 1963 to serve as assistant director of development. He left in 1975 to join the faculty of Nashotah House Seminary, but returned following the retirement of Dr. Craig to serve as president. During the first couple years of Fr. Yates' tenure, Saint Francis made progress in expanding its accreditation with the Joint Commission and finalized plans to enlarge and renovate the Ellsworth facility. As he prepared to retire in 1990, he encouraged the board to seek the best possible candidates for resident directors, regardless of whether they were Episcopalian or clergy, unless a clergyperson had dual qualifications. For Fr. Yates, the most important thing was to remain committed to Therapy in Christ as Saint Francis' guide star for healing service. He died in a car accident in 1997.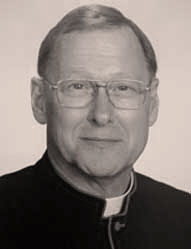 The Rev. Canon Phillip J. Rapp (1990-2002)
Ordained in 1961, Fr. Rapp had served in a variety of youth-oriented and community programs, as well as administrator of St. John's Home for Girls in Ohio and as chief of chaplaincy services for the Army National Guard in Washington, D.C. At the time of his appointment as president of Saint Francis, he was resident director of Saint Francis' Camelot residential program in Lake Placid, New York. Under Fr. Rapp's leadership, Saint Francis worked to keep pace with changes in Kansas healthcare that included the privatization of foster care in 1996. Community outreach, case management, and family mediation programs were established as the state awarded Saint Francis the family preservation contract in 1996 and the foster care/reintegration services contract in 2000. Fr. Rapp's vision for Saint Francis was always to be free of financial restrictions so the ministry could fulfill its mission a living testament to the healing power of Christ.
The Very Reverend Edward Fellhauer (2002-2014)
Prior to joining Saint Francis, Fr. Fellhauer had served in several parishes in Texas and Oklahoma, as well as a variety of agencies dedicated to child welfare. While in Woodward, Oklahoma, he created a child abuse prevention program that was later adapted by the Episcopal Church. In 1993, Fr. Fellhauer joined Saint Francis as the ministry's chaplain for the Salina West and Ellsworth facilities, and then became the executive director of Saint Francis programs in Mississippi. In 2002, he became president, CEO, and dean of what by now was called Saint Francis Community Services. During Fr. Fellhauer's presidency, Saint Francis added the Wichita Region to its contract with the State of Kansas and expanded services into Oklahoma and Nebraska. Just before his retirement, Fr. Fellhauer helped break ground on a new state-of-the-art psychiatric residential treatment facility at Salina West.
The Very Rev. Robert N. Smith (2014-2020)
Fr. Smith came to Saint Francis from the Episcopal Diocese of Chicago, where he served as a parish priest while working full-time as a healthcare executive in hospital systems in Wisconsin and Illinois. Through his leadership, Saint Francis has expanded its services and reach, supporting more than 31,000 families in Arkansas, Illinois, Kansas, Kentucky, Mississippi, Nebraska, Oklahoma, Texas, and Central America with a $250 million operating budget and 1,800 employees. Saint Francis also has advocacy operations in Washington, D.C. and within the United Nations in New York City. In all, Saint Francis crosses 16 Episcopal diocesan borders and is clinically engaged with children and families in 36 U.S. states and 21 other nations. Under Fr. Smith's guidance, Saint Francis began the process of implementing the Malcom Baldridge National Quality framework in 2015. In 2017, the organization was recognized at the state level with the Missouri/Kansas Quality Award by the Midwest Excellence Institute. In 2018, Saint Francis Community Services changed its name to Saint Francis Ministries to more accurately reflect the expanded mission and vision of the organization founded by Fr. Bob three-quarters of a century ago.